It is never a good idea to leave
 your retirement up to chance.
 Contact Us Now
Provide the information below to request your complimentary consultation regarding your retirement options.


How much retirement expenses will you have?

Where will your retirement income paycheck come from?

Does outliving your retirement money worry you?

Do the ups and downs of the stock market create anxiety?

Does an unexpected financial catastrophe frighten you?
Give yourself a retirement income paycheck!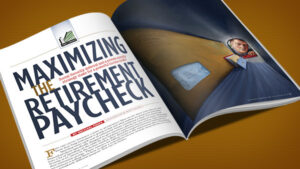 Retirement income planning becomes crucial for people in or nearing retirement. You may want to work backwards to figure out your primary income need. When you add your Social Security payments, pension (if you are one of the lucky few) and investment income, there may be a gap between what you have and what you need. The retirement income paycheck is created to fill that gap.